THE THIRD ONE
A downloadable game for Windows
"A clever, slightly cheeky take on a beloved franchise."
- IGN
"I don't want to talk about what happened with Dr. Breen."
- Rock Paper Shotgun

THE THIRD ONE is loosely based on a short story by Marc Laidlaw. It was created for Epistle 3 Jam in 2017.

This game is free for some ethical reasons. If you'd like to support my work, consider paying me for one of my other games. Maybe check out Sand and Stars. You will be helping me out a lot to create more games in the future, like Pan Galactic Railway, a game I'm making about driving a train in space.
CONTENT WARNING:
There is cartoon violence in this game
The following bad words are used:

"asses"
"fart"
"beer"
"blood"
"haberdasher"
"kafkaesque"
HALLOWEEN UPDATE: Grab the HALLOWEEN EDITION for a spooky good time!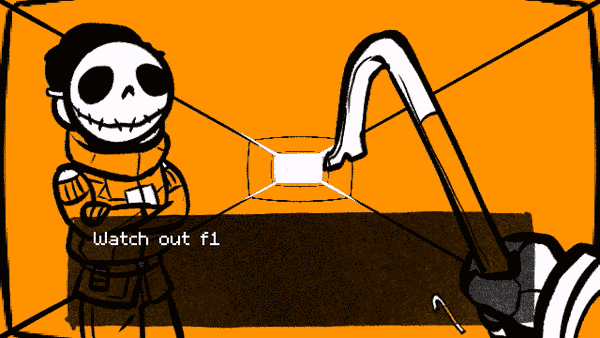 CONTROLS:

Press F to toggle fullscreen
Click your mouse to advance the story
Waggle your mouse to hit things
STREAMING: Yeah, go for it.